"We are thrilled!"
Up until now, a film shooting job has meant one thing above all - packing a lot of suitcases, loading them and somehow storing the material. A change of material meant designing new inlays, having them milled and finding out afterwards that the inlay is not, or only partially suitable for the material to be transported.
Since we have been working with the camBag HD Large from camRade, we no longer use countless hard plastic suitcases for one job, but only a single bag that offers space for all our equipment.
On an average job, the camBag HD Large contains the following equipment:
- Blackmagic Pocket Cinema Camera 6K Pro
- Blackmagic Pocket Cinema Camera 4K
- DJI RS2
- Sennheiser MKE 400
- Rode VideoMic Rycote
- Video lights
- Various batteries for camera, gimbal and accessories
- Tools
- Media storage
- Rigging materials
Especially when the location is often changed, it is helpful to have all your equipment in one place. You don't have to load and unload various suitcases, and rearrange at the destination. With the camBag HD Large, none of this is a problem. Our gear is always safely stored thanks to the bag's versatile subdivisions.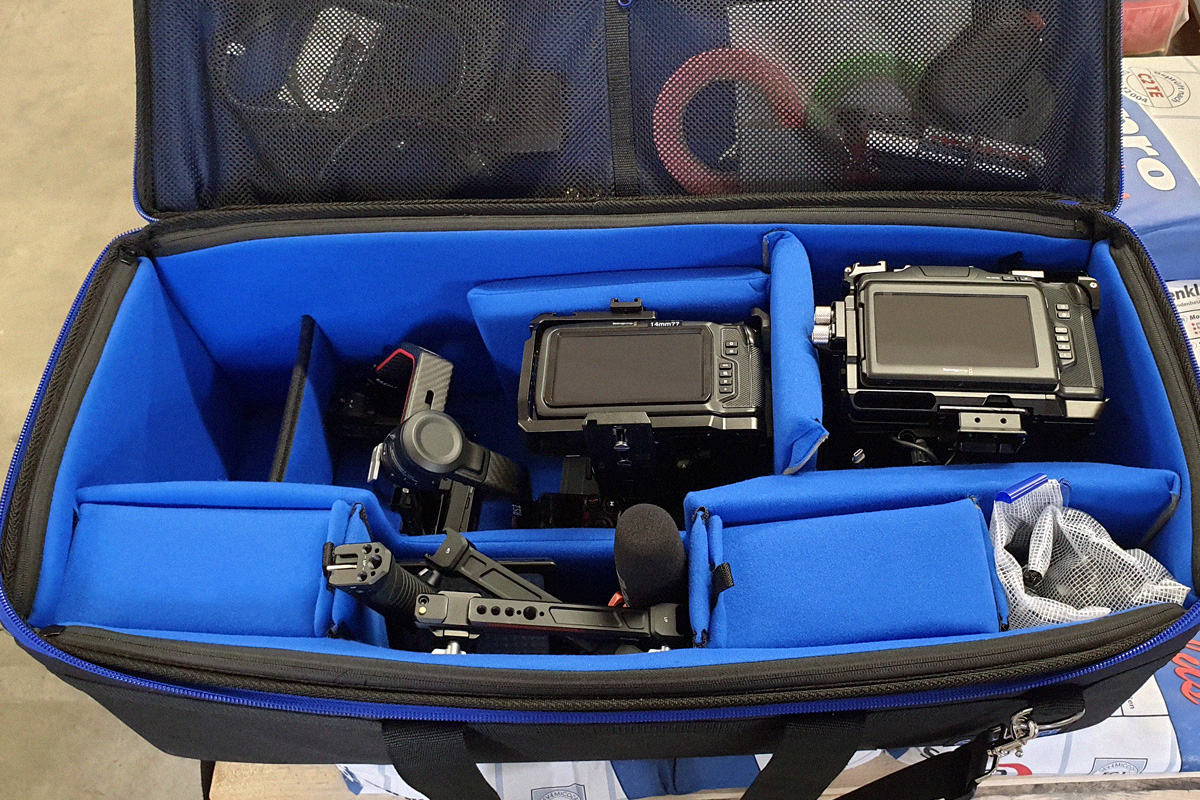 With the handles and the shoulder strap, you always have at least one hand free to transport any additional material.
We were impressed by the quality of workmanship. You do not have the impression that you have to handle the bag very carefully (so that nothing breaks). And all seams are perfectly finished. The dividers for the interior are also tightly fitted and secure. The velcro connections can withstand the greatest stress on the equipment and are absolutely unbreakable.
At work, this bag has made our lives easier several times. You no longer have to leave the set to get your equipment from the car. You always have all the essentials with you in one place! Preparing your gear for a film shoot has never been this easy.
We recommend this bag to all of our film and video making colleagues.

RELOmotion - relomotion.de