Alex van Knippenberg is Senior cameraman at UNITED, a full-service organization in the field of broadcast facilities and part of the Euro Media Group.
"From a young age, I've known I wanted to become a cameraman and after my education and internship as rigger, I officially became an all-round cameraman in 2000, and have been enjoying it passionately ever since!
This profession is a way of life, and definitely not a 9-to-5 job. I love the fact that you have to perform at the highest level, working together with a team of colleagues from different fields of work and with different skill sets, challenging each other to get the best results day in, day out.
Most days I work on location, with Sports events as my main objective. Luckily, I am a great sports fan, so working on big productions such as the Olympics and National and International Championships of various professional sports is a real privilege and a great challenge.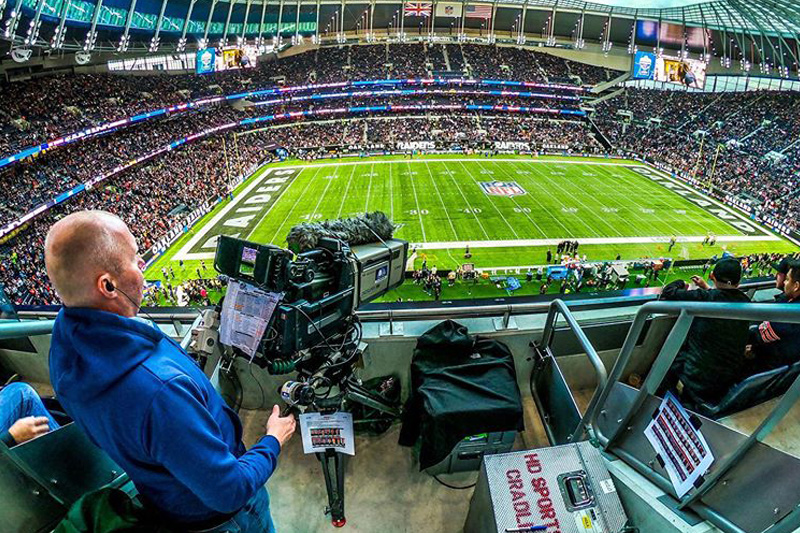 Since I usually do multiple camera work, good directions are important to do your job well. This can be from an OB facility, but nowadays remote or fly-away directing is becoming more and more common. Another thing I enjoy is unburdening the Director an Operational Project Manager and helping to provide a relaxed working environment for all involved.
Depending on the job, I use a large camera set-up with a box lens or a handheld. My favorite set-up still is the high-speed camera with a 100x (or up) box lens.
Because we do a lot of outside broadcasting productions at United, we have been using the camRade rain covers for the Premier league for a number of years. We now even have branded box lens covers!
After all this time we're still happy with these covers. During assignments for foreign clients I sometimes work with other brands, but I still prefer camRade's as their covers are well thought out, strong but still flexible and easy to use. The best way to operate your camera is without a cover, but when you have to, it's important that you don't feel inhibited. At United we also use overnight covers which are spacious enough to cover the cameras including accessories during a cold or rainy day, until it's time for the cameramen to start filming.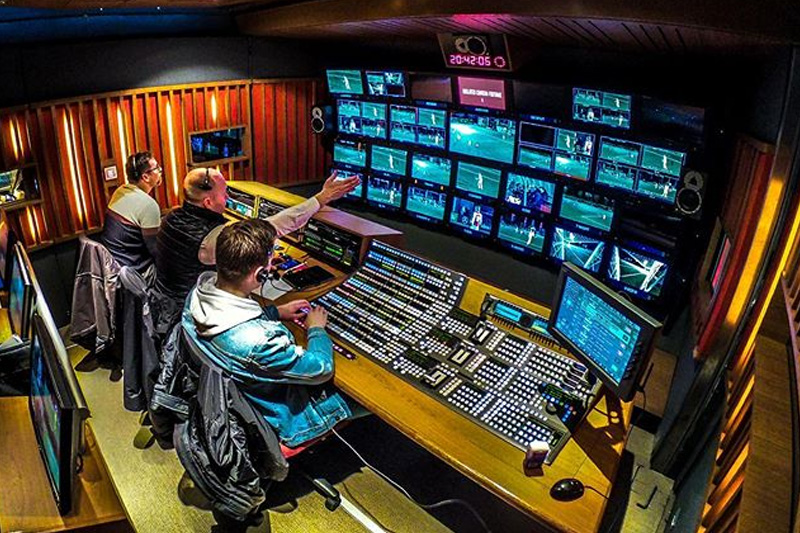 I'm very fortunate that I still have a wish list of projects and challenges I would like to take on. Varying from registration of major sports events in the upcoming years to capturing national holidays and events and many more amazing jobs. I think it's important that every client gets the same amount of attention and energy, the number of viewers is irrelevant to me. At the end of the day, the diversity of jobs, locations, and people is what keeps it interesting for me!"
Alex's favourite gear list:
Sony HDC 2500/3500/4300 camera
Grass Valley LDX camera
Oled viewfinder
Canon Field lenses DIGISUPER 100, UHD-DIGISUPER 111, 86 or 90
Canon ENG lenses from CJ24ex7.5B or CJ14ex4.3B series
Vinten Vector 700 tilt head
Sachtler V20 or V18 quick lock tripod
camRade OB/Studio rain covers (United)
Variphone Innear Headset from Tjidde Custom Inears
Clarke ear defending headset
Accessories tailored to specifications of the job